This piece about Black Hair emanated from a Facebook post by one of our most treasured Guest Contributors, Frank Malaba.  I thought it compelling that a South African school would discriminate against hairstyles that were African; that a campaign had to be started to thwart the expulsion of girls who wear their hair in its natural state.  In America, yes, but in Africa?!!!!  Then, I remembered this sordid past of South Africa, the struggle against apartheid, and I realized this business about hair is a remnant of the core of racism worldwide that effects global Black females today.
I tagged reports from Amandla, and from an insightful interview from 702/Cape Talk's Eusebius McKaiser, and the piece from Malaba's post on Facebook. They all give viewpoints on the protest in Pretoria, but McKaiser hits the gut on why this conversation is important.  I finished with the video, The Politics of Black Hair, which discusses how black hair is perceived in America.
– Victorine
---
To: Gauteng Education MEC, Panyaza Lesufi and Headmistress, Mrs K du Toit
---
Listen to the interview below: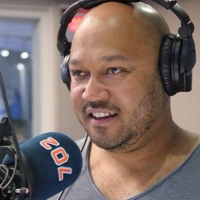 — Eusebius McKaiser, standing in for Redi Tlhabi
---
Let's stop the war on black children's hair. The most important thing that should be happening is understanding how their hair works. There's a lot of identity trauma around how they move in the world. School's perception of their hair shouldn't be one of them. Black girls especially, face a heavy prejudice against their hair when it's in its most natural form. Their beauty standards are determined by other races.
The workplace is also another place that's shortchanging them of validity because of their hair. This must stop. I'm looking intently at the situation at Pretoria Girls High. I was forced to shave mine in Zimbabwean government schools. This let me to believe that my hair was dirty and not worthy of my pride.
It's time to have an honest conversation around these issues and how they're affecting the way forward in our country.
Hats off to the girls in the picture.
Frank Malaba
Frank Malaba is an enigma to Zimbabwe, the country of his birth. Such a distinction is not defined by his talent as a poet, artist, writer, but by his advocacy, as a gay African male. He STANDS, though persecuted, he STANDS, to love, and he speaks his truth. [An excerpt from his voice in his article – A Thorn in the Flesh]. Malaba loves his country, but fights for his "very being." He invites all gay Africans to stand with him, to fight for the right be treated as a vital participants in African culture that deserve to be respected. His blog, Frank Malaba's Prosetry, invites all kindred spirits to speak, love, and heal.
UPDATE!!
**"There will be no learner that will be victimized purely because of their hairstyle until the School Governing Body have finalized a new code of conduct that deals specifically with this issue," said Gauteng Education MEC Panyaza Lesufi in an article for Eye Witness News.
---
In America:  The Politics of Black Hair
---
-Victorine
Founder, Editor-in-Chief
Garden Spices Magazine